Helping people find, train for, and keep good jobs is why we come to work every day. It is what motivates us, energizes us and gives us purpose. We are committed to the belief that gainful employment builds confidence, self-esteem and a positive life outlook. The programs we offer and the services we provide are all built upon that foundation.
Call 616-693-8888 to apply!
Looking to earn an extra $100? We are now offering $100 e-Gift cards for employee referrals. Earn extra $ for referring someone you know that would be a valuable team member at Blu!!
TO QUALIFY – referred candidate must pass hiring process and worked at least one pay period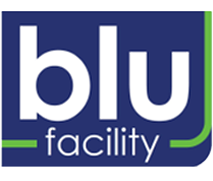 INSPIRING PEOPLE AT WORK
SERVICE 24/7 / 365
SALES: M-F 8AM-5PM
Contact
---
Kalamazoo Headquarters
4250 Commercial Drive
Suite 888
Portage MI 49002
Lakeshore
View Address
Grand Rapids
View Address