UVC DISINFECTION FOR COVID-19
We are now helping our communities with UV Decontamination for N95 masks/PPE, Facilities and Equipment. Contact us to learn more.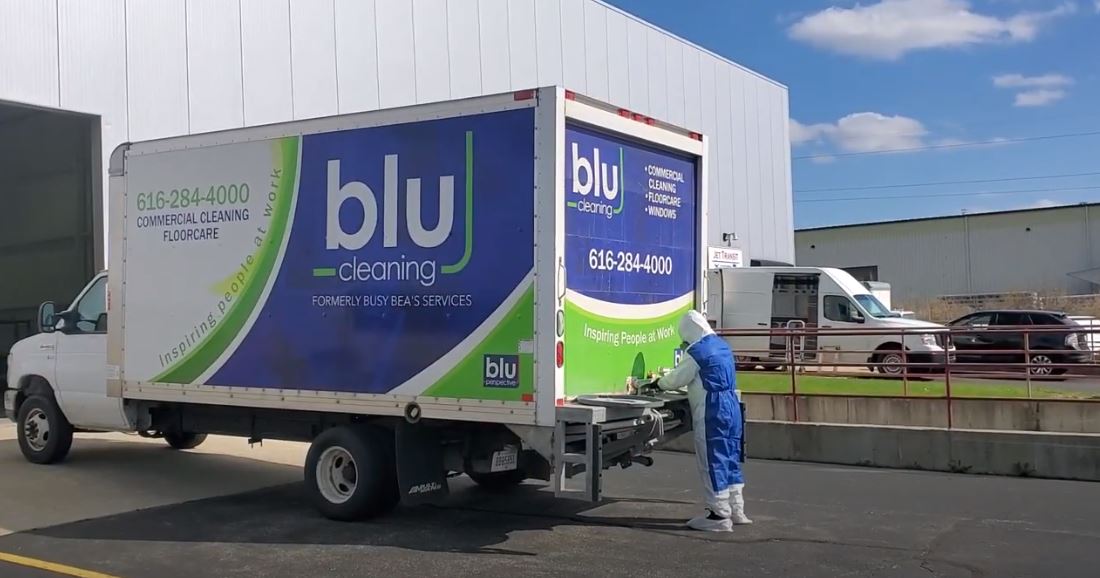 Blu Facility started in 2000, with commercial janitorial with a specialization in medical.  The business customer base has grown to include municipalities, government, schools, banking and manufacturing.  Our services offerings have expanded to construction clean up, floor care, lawn care, snow removal, fertilization and building maintenance.  We pride ourselves on being on the leading edge of technology as demonstrated by our UVC Decontamination Services and Electrostatic Disinfection.
Blu Facility is internally trained and staffed to help both our team members and our customers reach their cleaning and maintenance objectives. We service all of Michigan although we have satellite offices in remote locations to help our customers in those particular areas.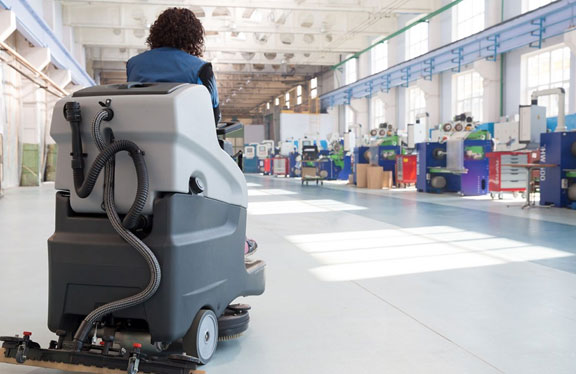 Commercial Janitorial Services
We have the expertise required for cleaning medical manufacturing 100K (ISO 8) and 10K (ISO 7). We understand and have the equipment, procedures, and experienced personnel to properly clean your space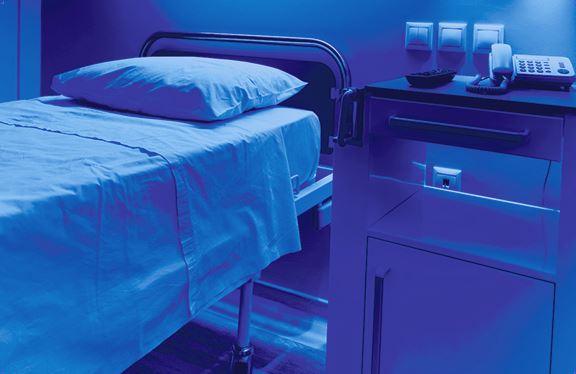 UV Disinfection Services
Blu Facility has UV disinfection processes, technicians and facilities that are capable of safely disinfecting buildings, equipment, material/parts or PPE using UV-C energy.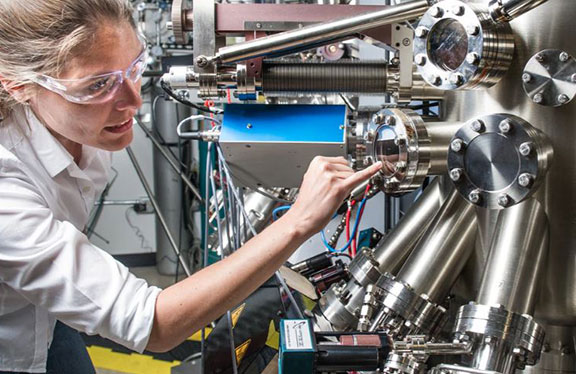 Facilities Maintenance
Maintenance activities include keeping spaces, structures and infrastructure in proper operating condition in a routine, scheduled, or anticipated fashion to prevent the failure and degradation
Quality Policy
To provide facility maintenance services that meet our customer's defined and unspoken requirements.
To Our Customer
Services consistently to their specifications, delivered on time, at the lowest practical cost, considering traveling and quality requirements.
To Our Team Members
A safe and challenging work environment, employing management systems that allow team members to be empowered, and to continue to gain knowledge in their job
To Our Suppliers
We view our suppliers as partners in our business and we rely on their expertise to achieve our objectives. As a partner, it is essential that the supplier consistently deliver operations, team members and services to the specifications, on a timely basis in a professional manner.
To The Company
A team member focused environment that allows continued managed growth through implementation of new technology, development of a customer base that incremental long-term growth and profitability.
Blu Facility has UV disinfection processes, technicians and facilities that are capable of safely disinfecting buildings, equipment, material/parts or PPE using UV-C energy.
UVC has been proven over 70 years of independent laboratory testing to successfully disinfect a room against numerous bacteria and viruses. All UV-C bulbs are Certified Germicidal Bulbs and effective against contagious microbes, including coronavirus. This approach has a much higher sterilization success rate than any of other known cleaning processes, such as chemical based cleaning agents, as low as 50% vs 99.9% for UVC.
UV Disinfection Labs
Blu has labs that are designed and outfitted with medical grade equipment. The labs that can be used for more sensitize items such as PPE or smaller items.
UV Mobile Equipment
We have technicians with mobile UV equipment that allow us to bring this technology to our customers locations. We have portable full room systems, handheld devices and the appropriate PPE.
UV Technicians
Our technicians can safely and effectively perform these processes at Blu labs, Blu manufacturing locations or our customers locations. Our process is performed in full Personal Protective Equipment.
"We have been working with Blu Cleaning since July of 2006. It has been refreshing to work with a business that is proactive in making sure they provide a quality service.  Blu Cleaning comes to the office regularly to make sure the office is cleaned to their standards. They often report to me if they see staff have not completed cleaning appropriately – before I, have supplies delivered in a timely manner but calling their supplier and delivering needed material the same day. If we do have a problem, Blu is quick to respond."
– Marva Ringelberg P.C., Family Practice, Michigan Medical
"Blu Cleaning cleans approximately 56,988 square foot of space in various buildings throughout the Spectrum Health system. In several instances, Blu Cleaning has been hired to replace companies whose performance has not met Spectrum Health standards. In all cases, Blu Cleaning has worked hard to bring these facilities up to Spectrum Health's standards and the occupants of the premises have commented on the excellent job being done. Cindy and her staff always respond quickly to anything that needs immediate attention and strive for a high standard of service."
– Charlene E. Neely, Real Estate Management, Spectrum Health
"I'm writing to express our compliments for the service we receive from your Blu Cleaning. The quality of your work is exceptional and you provide our office a very professional look for our clients. The floors, including the carpet, the windows and the counters are the items seen by all who enter our facility and they are first class. Erhardt Construction is pleased to have Blu Cleaning as our commercial cleaner for our office, and also as a subcontractor for our construction project's final cleaning."
– Marilyn Paulisse, Erhardt Construction
"I was very happy with the cleaning job done at our facility. Denise was especially thorough in the lunchroom cleaning, inclusive of the microwave cleanliness and the cleaning of all of the stainless steel surfaces (via use of a stainless steel dressing/cleaner). A number of our associates mentioned how clean and bright the lunch tables appeared after Denise had cleaned them."
– Donald Rydbeck, United Stationers Supply Co
"I have been very impressed by the flexibility of your staff. Despite the expected end of the day, patient's needs come first. Your staff respects this and are sensitive to our need to attend to the child and their family. They do an excellent job keeping our office clean."
– N. Debra Simms MD, Helen DeVos Children's Hospital
"We want to thank the helping hands at Blu Cleaning who helped in preparing our new offices. The finishing touches applied to the new linoleum in our restrooms and the sealer on the floor titles was applied professionally, in a timely manner, at a reasonable cost. We appreciated that the area was cleaner after the work was completed than before!"
– Cindy Morse, Executive Director, WMMCA
"I've had a free consulting session and was simply convinced. They re-worked our business plans, re-engineered our books and saved my thousands in taxation. Blu perspective is simply the best consulting professionals we hired."
– Casey Mathew, Managing Partner Kickstagram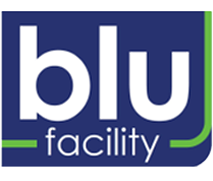 INSPIRING PEOPLE AT WORK
SERVICE 24/7 / 365
SALES: M-F 8AM-5PM
Contact
---
Kalamazoo Headquarters
4250 Commercial Drive
Suite 888
Portage MI 49002
Lakeshore
View Address
Grand Rapids
View Address